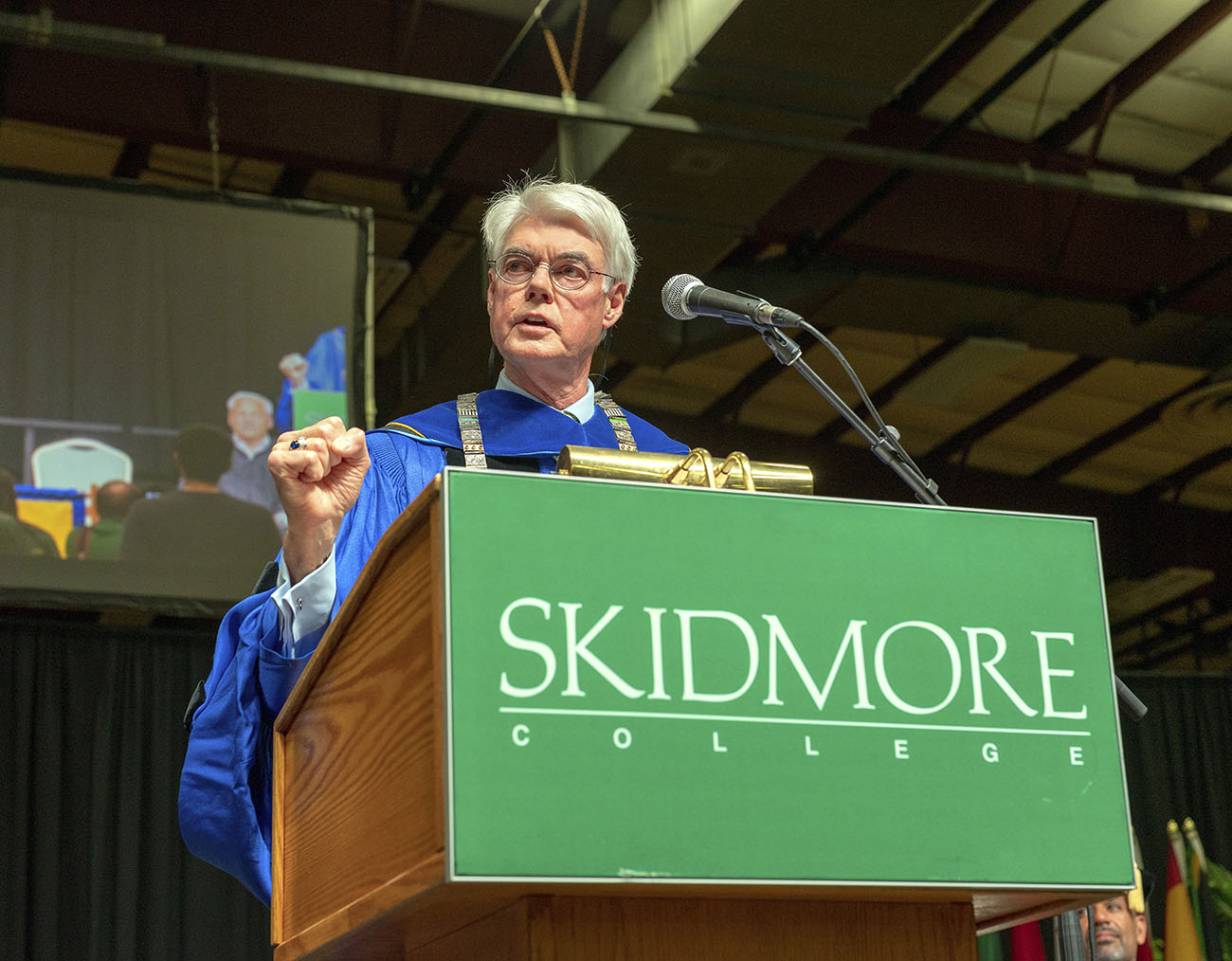 Image credit: President Philip A. Glotzbach speaks at Convocation, September, 2019
Overview / Collection Policies
The Campus Events collection is reserved exclusively for recorded audio and video content related to the Skidmore College experience. Because Creative Matter supports native streaming of both audio and video, we will accept for inclusion into the collection any recording created during the course of an official college event or any other activity originating with a campus organization (e.g. guest lectures, musical performances, student club events, etc.), and which also meets the permissions criteria outlined below. If you have any questions about whether your recording meets the criteria outlined above, please contact the repository administrator for further assistance.
Permissions (Recording Consent / Copyright Release)
Before any recording can be made publicly available in the repository, each submitter must provide, via e-mail to the repository administrator, a copy of the signed "Skidmore Event Consent Form," which can be found here.
If one of the following applies, please contact the repository administrator before submitting your recording:
- I do not have a signed consent form
- I have some alternative form of permission from the participant(s)
- I can demonstrate Skidmore College as the clear holder of copyright
Size Restrictions / File Types
There are no size restrictions, and all files with a MIME type of video or audio are supported including:
Video: 3GP, ASX, AVI, F4V, FLV, MKV, MOV, MP4, MPG/MPEG, WMV
Audio: AAC, AC3, AIF/AIFF, FLAC, M4A, MP3, WAV, WMA
Browse the Campus Events Collections: