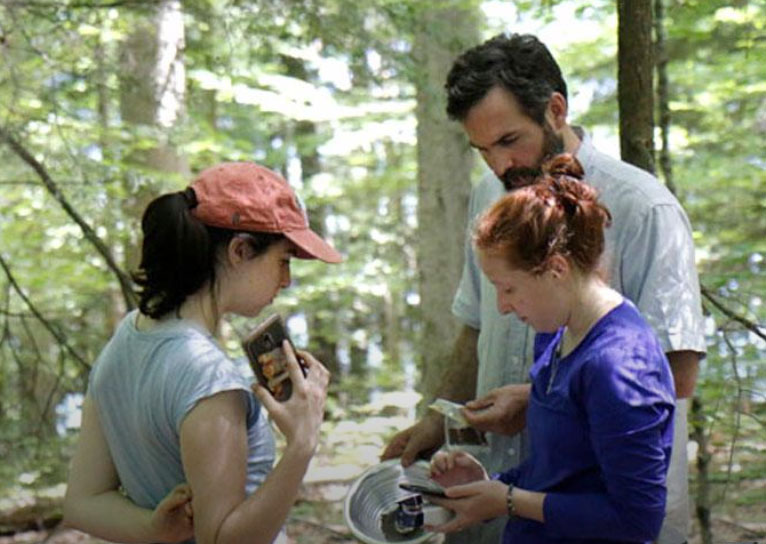 The Faculty-Student Collaborative Research is a new collection on Creative Matter.
We are still gathering content for this collection, so please check back periodically for updates.
The following links showcase some examples of collaborative research projects taking place on campus:
Faculty/Student Summer Research
Astrophysics
Chemistry
Management and Business
MDOCS
Image credit: Kristofer Covey, visiting assistant professor of environmental studies and sciences, works with Shay Kolodney '21, left, and Zoe Pagliaro '20, right, to test ways to rapidly measure carbon content in soil on Dome Island in Lake George.